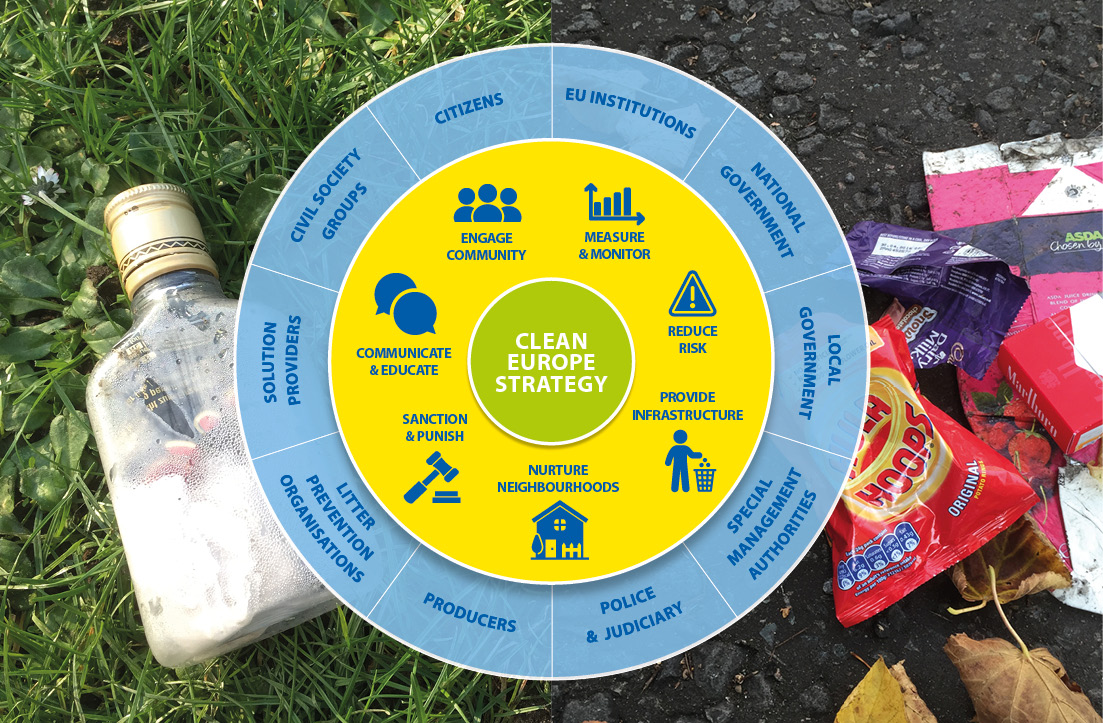 Launching the Clean Europe Strategy
Clean Europe Strategy is
a blueprint for implementing effective litter prevention in any country, region or territory in the EU (and beyond)
. We are littering too much and this phenomenon has become a social, economic and environmental problem. If we are to tackle this issue, we need to have a common plan.
With this in mind, the Clean Europe Network identified seven elements that stakeholders need to implement. Therefore, the Clean Europe Strategy was born and launched for the first time at the
StopLitterNow!
Summit
2023
on
20 June
at the
EU Committee of the Regions
.
Through the Strategy, the Network aims at engaging all relevant stakeholders, from authorities to business, from civil society to litter prevention organisations, about how best to share responsibility for preventing litter.
The interactive wheel displays in infographics, the actions and actors that are instrumental in solving the riddle of littering.
Click
here
to review the interactive Clean Europe Strategy.