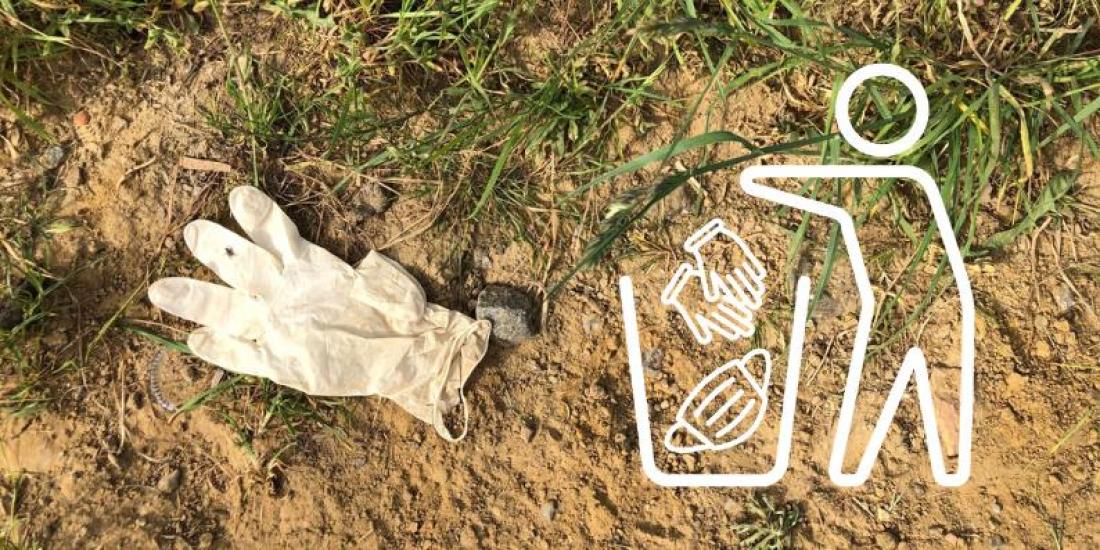 Pictogram to Encourage Safer Disposal of Used PPE
During the Covid-19 crisis in 2020, a small but growing number of
used items of personal protection equipment
(PPE) started to appear as litter in urban areas and in the countryside. These discarded
protective gloves
,
masks
and
visors
(both single use and reusable models) carry a heightened risk of contamination with
infectious pathogens
including but not limited to
coronavirus.
As part of its Covid-19 Response initiative, the Clean Europe Network launched a
common European pictogram
to encourage citizens to dispose of the used PPE in a safer way, either in waste bins in public spaces where these are available or by bringing the used items home to discard in the household residual waste bin.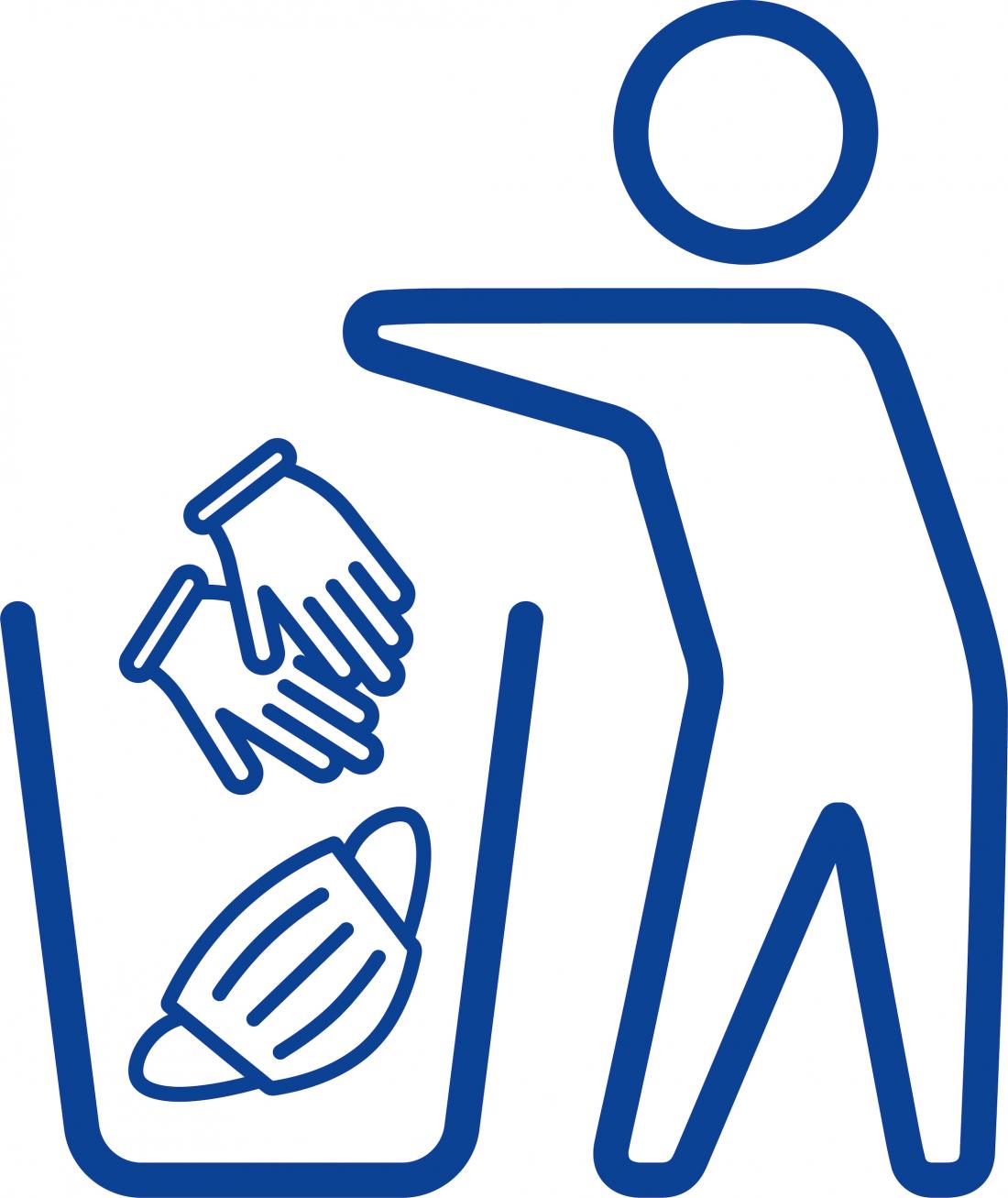 The Clean Europe Network's objective is to
encourage a voluntary movement to use the same pictogram across Europe
and thereby highlight what is clearly
a pan-European problem
.
Network members
and
other organisations
(such as
local authorities
) may add the common European pictogram to their communication materials to enhance their own messaging when running specific campaigns to promote safe disposal of PPE.
The pictogram – an adaptation of the well-known "Tidyman" symbol – was developed by
NederlandSchoon
(the leading litter prevention organisation in The Netherlands and a founder member of the Network) and kindly made available for use in campaigns across Europe against littering of potentially contaminated PPE.
The pictogram can be
downloaded from this website
. Alternatively, contact the Clean Europe Network secretariat. The pictogram may
not
be used for commercial purposes. It is available in black, white and blue versions in EPS and PNG formats and in black and blue in JPG (both high and low definition versions). Graphic designers have the possibility to reproduce the pictogram in any colour or size by using the EPS files.