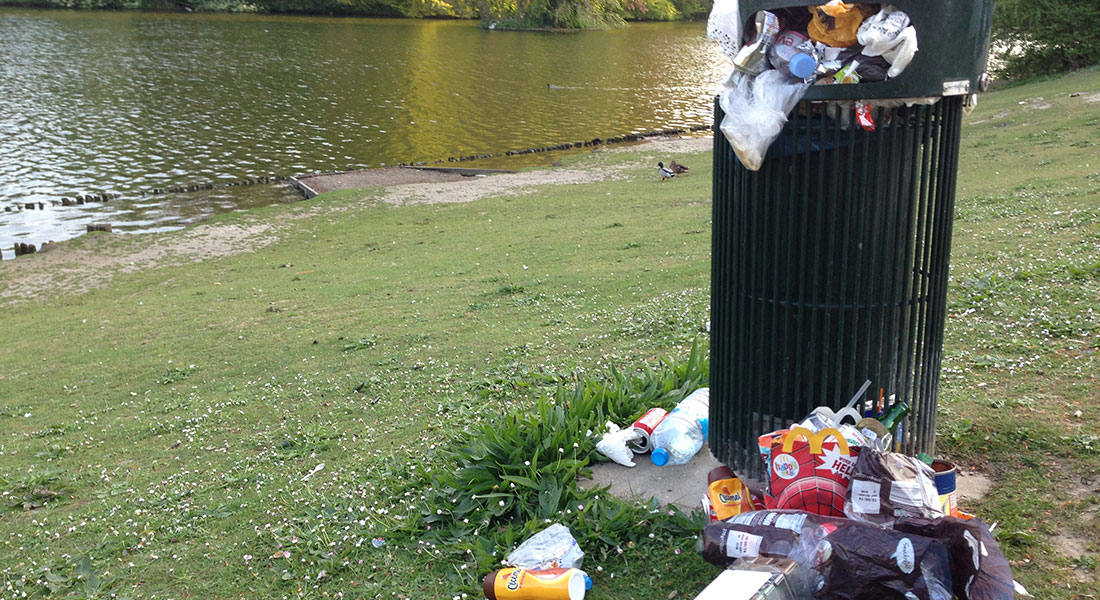 How does litter end up in the rivers?
One of the objectives of the Clean Europe Network is to find out how items of litter end up in our rivers and canals, lakes and streams, often travelling to the sea. Many studies have already looked at marine litter resulting from coastline littering, but much less is known about how rubbish gets into the fresh water environment. The Clean Europe Network aims to shed greater light on this problem and help inform better policy and prevention measures on land which will also help keep our seas clean.
The Clean Europe Network believes it is crucial to link up land-based litter prevention campaigns and marine litter reduction programmes if the problem of marine litter is to be solved. Good data on the source of litter, its main pathways to the sea and the effects of litter reduction programmes are crucial to solving the problem of marine litter.
No national programmes are in place to monitor litter levels in the freshwater environment, as no consistent method is in place to monitor land-based litter in Europe.
Based on
Feasibility Study
, the Clean Europe Network is currently developing a toolkit, which should help users to identify hotspots where litter enters the freshwater environment and evaluate appropriate abatement measures.
What is being assessed?
Litter sources
Litter types
Abatement measures
This toolkit is being pre-piloted and partnered by local authorities on 4 locations in 4 European countries. Results of this pre-piloting programme will constitute the framework for future piloting on a much larger scale across Europe.