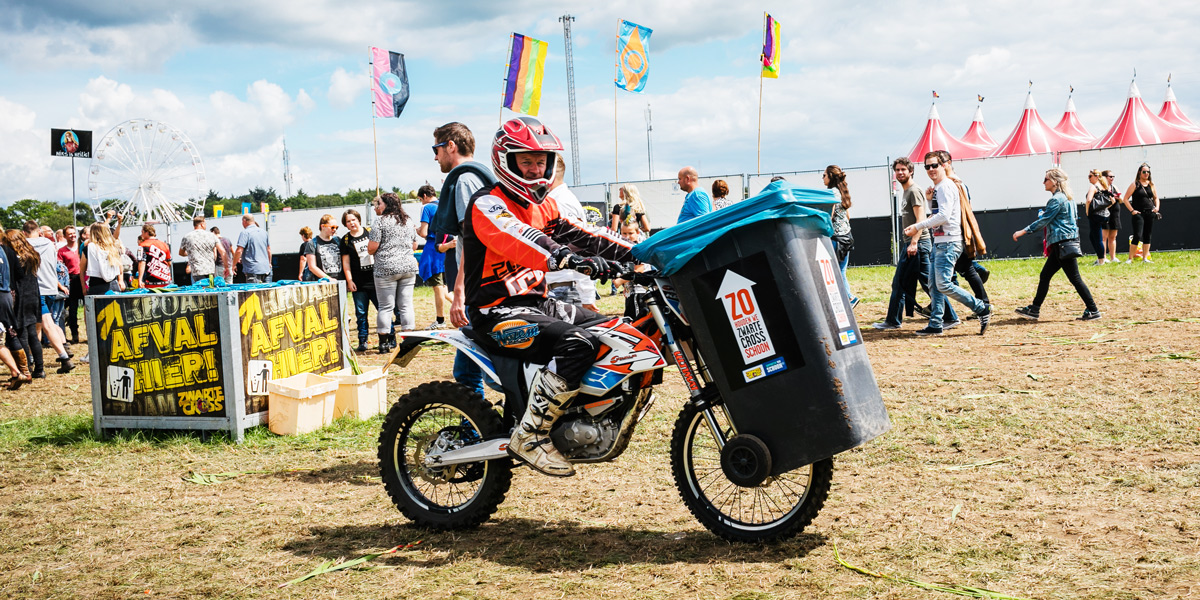 Zwarte Cross: how bikers keep their festival clean
20 November 2017
Each year, a growing number of bikers and their fans – more than 200,000 people in 2017 – converge on the small town of Lichtenvoorde in the eastern part of the Netherlands for Europe's largest motor show cum music festival, Zwarte Cross. As you can imagine, managing the logistics of such an event, especially when it comes to health and safety, is no small task.
In order to keep the 2017 edition of the event clean and safe, NederlandSchoon assisted the Zwarte Cross festival organisers in developing and implementing a five-star litter prevention strategy: effective communication + appropriate infrastructure. What did that look like in practice?
The engaging message was "This is how we keep Zwarte Cross clean". The festival was furnished with effective waste-collection "islands", or clusters of bins, but the real stars of the show were the motorbikes fitted with bins going around the tracks, encouraging consumers to leave their used cups and bottles in the bins.
As a member of the Green Deal Waste-free festivals, the Zwarte Cross event aims to reduce waste and improve waste separation and recycling. NederlandSchoon works with multiple festivals in the Netherlands to keep these clean. You can find out more about their positive communications and engagement strategy for cleanliness at their annual conference Het Rendement Van Schoon.