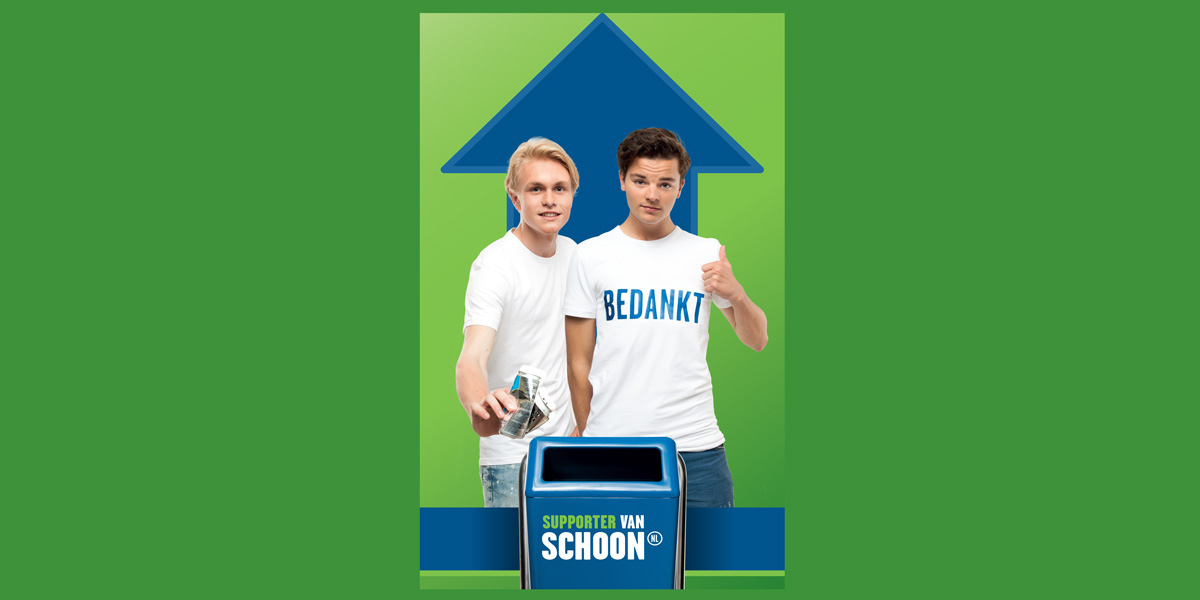 The sweet road to success
11 August 2016
NederlandSchoon, the Dutch litter prevention organisation and one of the Clean Europe Network founding members, has developed a practical approach to keep so-called candy-routes - streets, squares and pathways in the vicinity of schools - clean.
The approach promotes clean behaviour among schoolchildren via posters, signs and stickers. Clear communication is key in all materials. Children are prompted to use trashcans, informed where the next bin is and thanked for showing desirable, clean behaviour.
The candy-route approach is based on a pilot study (2015) in three Dutch municipalities. In the study the behaviour of school going children has been influenced in various ways. The results of the pilot are great: the quantity of litter has been reduced by almost 50% since the implementation of the new approach.
NederlandSchoon is also taking part in the Clean Europe Network's development of a single European method to measure litter.