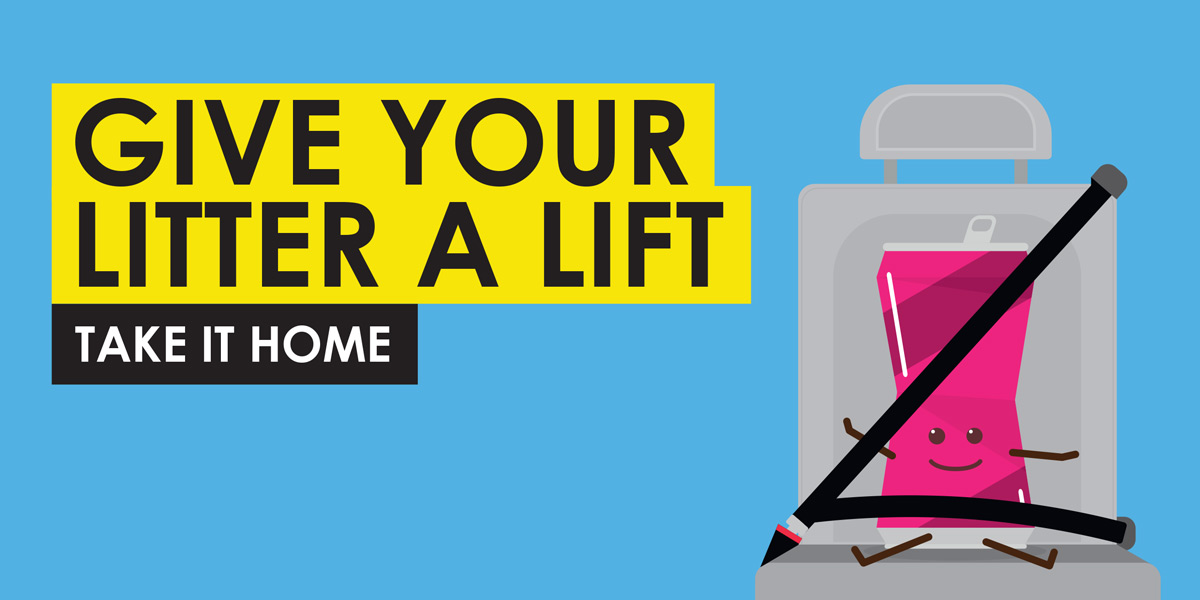 Raising Awareness in Style to Tackle Roadside Litter in Scotland
13 January 2017
A simple mission: raise awareness of the negative impact of litter and of the upside of litter-free roads to change behaviour. "50 tonnes of litter is left on Scottish highways every month. Littering from vehicles is illegal. It is dangerous to us and to our wildlife. It is expensive and difficult to clean up. And, it is unsightly… a cleaner, greener Scotland is good for us all; socially, environmentally, physically and financially."
A simple solution shared with beautiful simplicity: "Give your litter a lift, take it home!" The power of this nudging campaign is amplified through its simple visual representation. Keep Scotland Beautiful appeals to our social nature and sense of generosity by presenting the items we might litter as our passengers.
And a series of short clips to bring the message to life:
The whole campaign is supported by facts that help contextualise the challenge and opportunity:
"87% of people travel by road at least one day in an average week, with nearly 30% of us spending time on roads every day"
The campaign is being supported by leading British Soft Drinks Association (BSDA) members, AG Barr, Britvic, Coca-Cola European Partners, Lucozade Ribena Suntory and Red Bull, as well as McDonald's.
For more information on this ongoing campaign, please visit: www.keepscotlandbeautiful.org/roadside-litter/