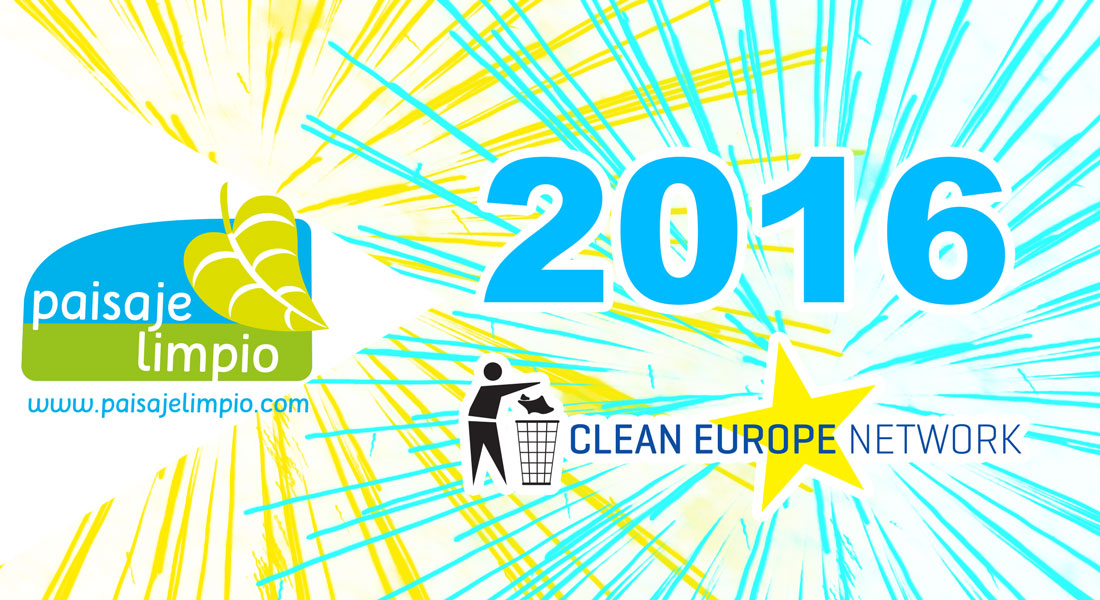 New Year, new member and renewed ambition
7 January 2016
In the words of Oprah Winfrey, "cheers to a new year and another chance for us to get it right." For us at the Clean Europe Network, each new year is a chance to renew our commitment to a litter free Europe by 2030 by continuing to share experience, expertise, best practice and research, as well as develop common programmes and methodologies in areas where there is added-value in a European approach.
We are very pleased to start this new year by welcoming the Spanish litter prevention organisation Paisaje Limpio among our ranks. Paisaje Limpio is a non-profit organisation that was founded in 2004 to promote litter prevention and civic behaviour that respects the environment through education and awareness raising.
Paisaje Limpio was created by companies responsible for packaging recycling in Spain. It runs several projects, carries out studies and educational activities to tackle the environmental challenge posed by litter at sea, in the woods and mountains, as well as in schools, in companies and at mass gatherings such as festivals. Paisaje Limpio also runs campaigns specifically targeting cyclists and drivers.