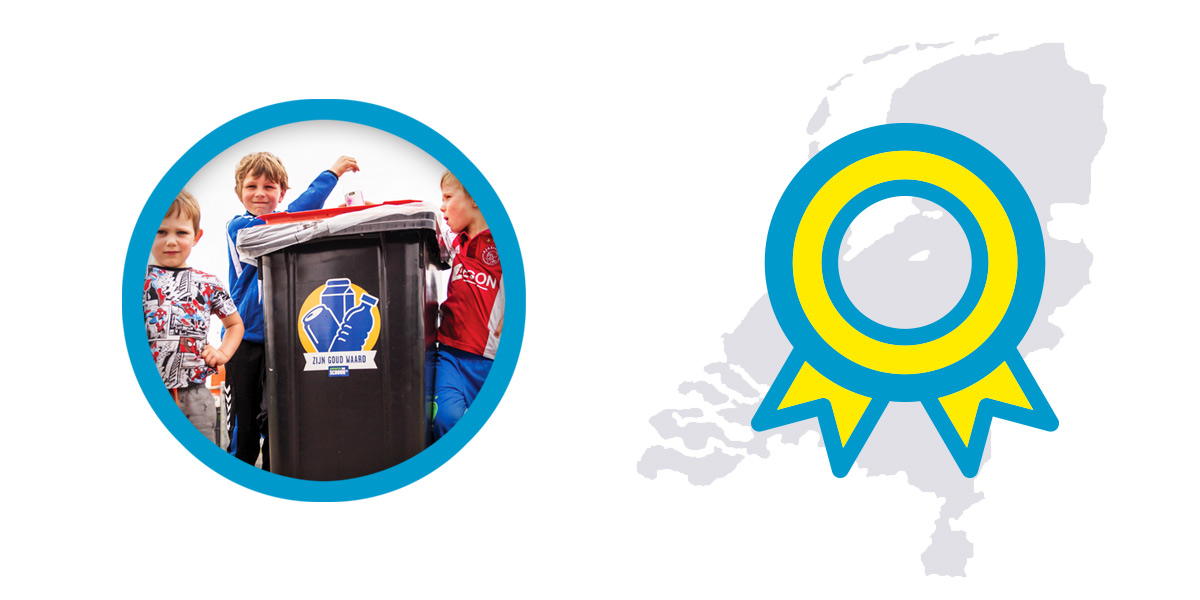 New incentives to enhance commitment to cleanliness of 3.2 million citizens
20 January 2017
Over 80 municipalities and social organisations have joined hands to tackle litter across the Netherlands through a pilot project called "Schoon Belonen", or "Rewarding Clean". The pilot is about giving municipalities the opportunity to boost their litter policy, making sure residents develop a strong sense of commitment.
Over a period of two years, municipalities will be rewarding schools, sports clubs and other associations for collecting and disposing of plastic bottles, cans and any other packaging material. Each and every municipality will design its own reward policy. The more different initiatives illustrate whatever pays off, the better.
This pilot has been initiated by the Association of Netherlands Municipalities (VNG), Nature and the Environment (Natuur & Milieu) and the Packaging Waste Fund (Afvalfonds Verpakkingen). The key objective is to minimise litter and push up the recycling rate. The most successful and cost-efficient reward systems should be identified in early 2018. Eventually, municipalities across the country will use these 'winners' as a reward.
For more information (in Dutch), please see: www.nederlandschoon.nl/wat-jij-kan-doen/schoon-belonen/over-de-pilot