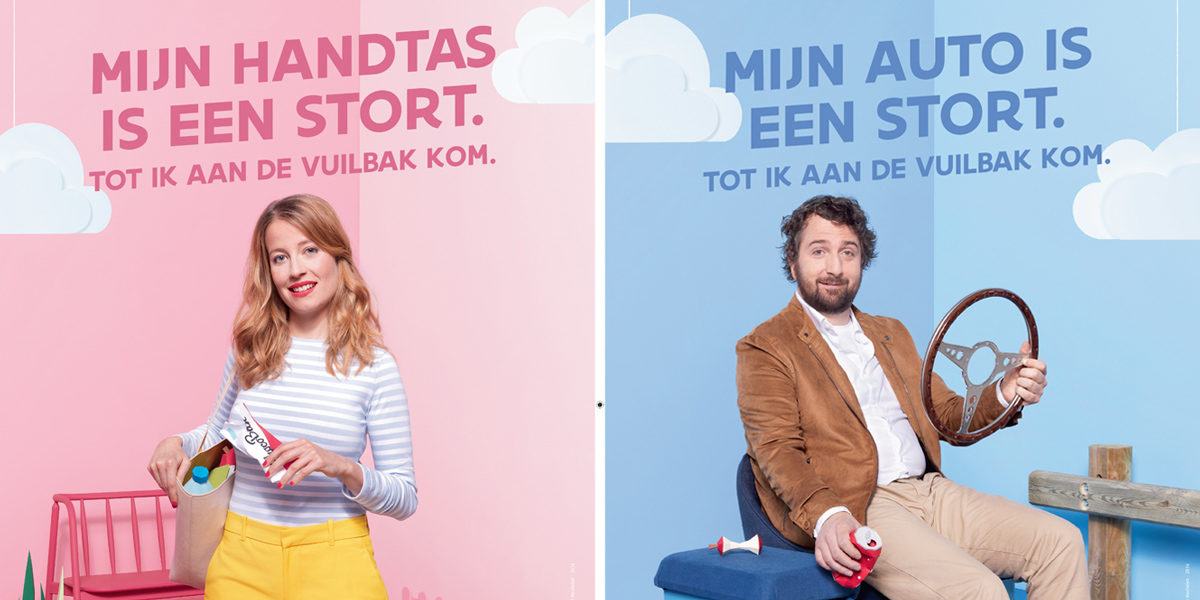 New Flemish campaign: leading by example
31 July 2016
Indevuilbak - a joint initiative to tackle litter in Flanders, Belgium - has launched a new campaign to encourage people to dispose of their trash responsibly. The tried and tested method of reinforcing positive social norms - highlighting and celebrating positive behaviour - was put in practice through a "retro" styled campaign showing individuals that hold on to their litter until they come across a litter bin.
The experience of the litter prevention organisations that make up the Clean Europe Network is that the best way to communicate about litter is through constructive and humorous messaging. The new campaign takes its cue from modern advertising, making use of very clear graphics adding a light and humorous touch to increase the odds of getting the message across to citizens from the 300 municipalities of Flanders targeted by the campaign.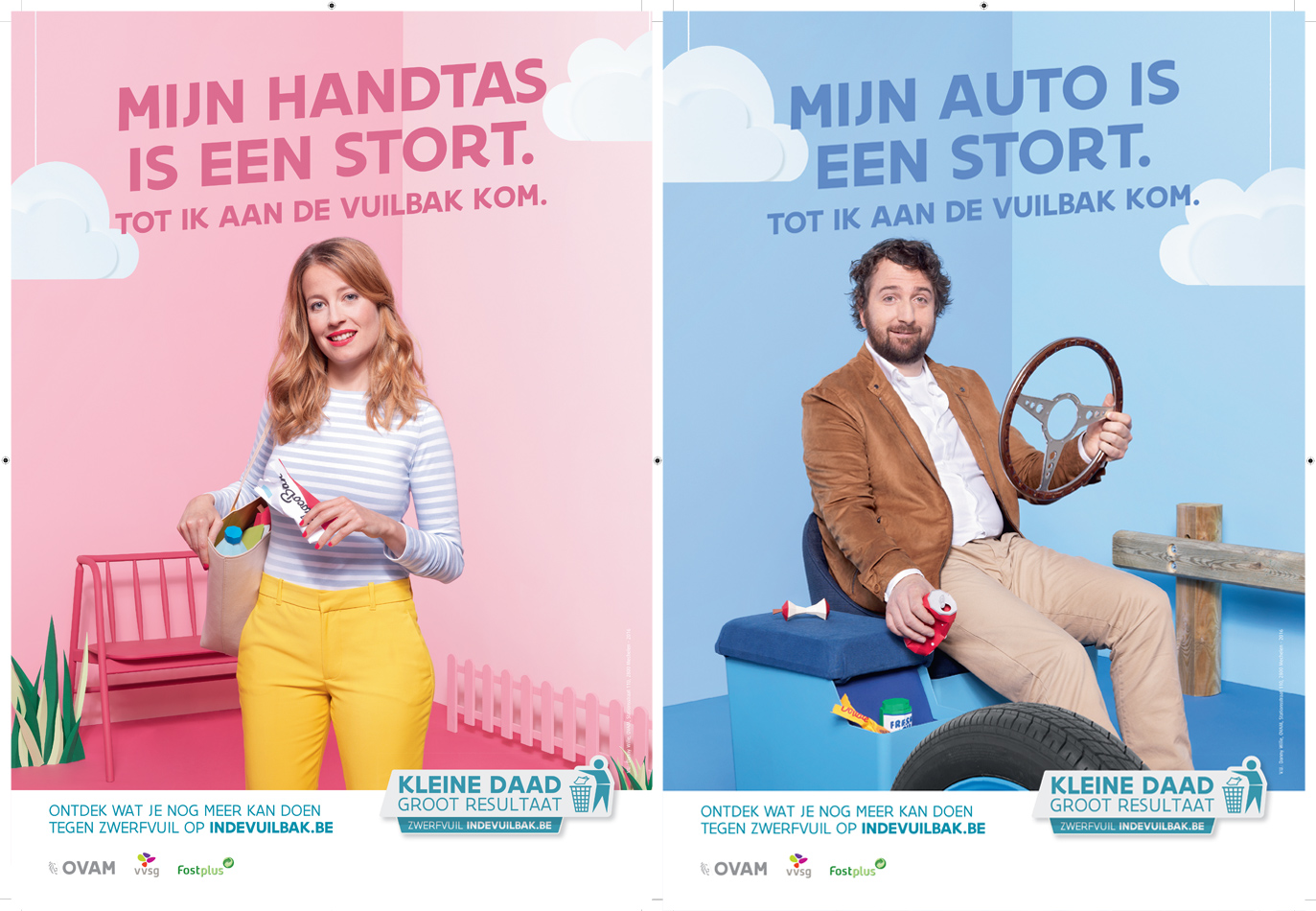 Indevuilbak is leading the Clean Europe Network's efforts to develop a common method to measure litter across Europe. Indevuilbak recruited the six Flemish municipalities of Beringen, Harelbeke, Oud-Turnhout, Overijse, Tongeren and Waregem to carry out preliminary testing of the method in July.
Among others, results and recommendations will enable the Clean Europe Network to develop an application for tablets and smartphones in 2017. Eventually this measurement tool could be used by municipalities, environmental organisations or other interested stakeholders in order to help tackle the litter issue. Most importantly, it will generate comprehensive data on litter and littering at a European-wide level for the first time.
This work has been made possible through the co-funding of the EU Commission's LIFE NGO Partnership Grant in 2016/2017.