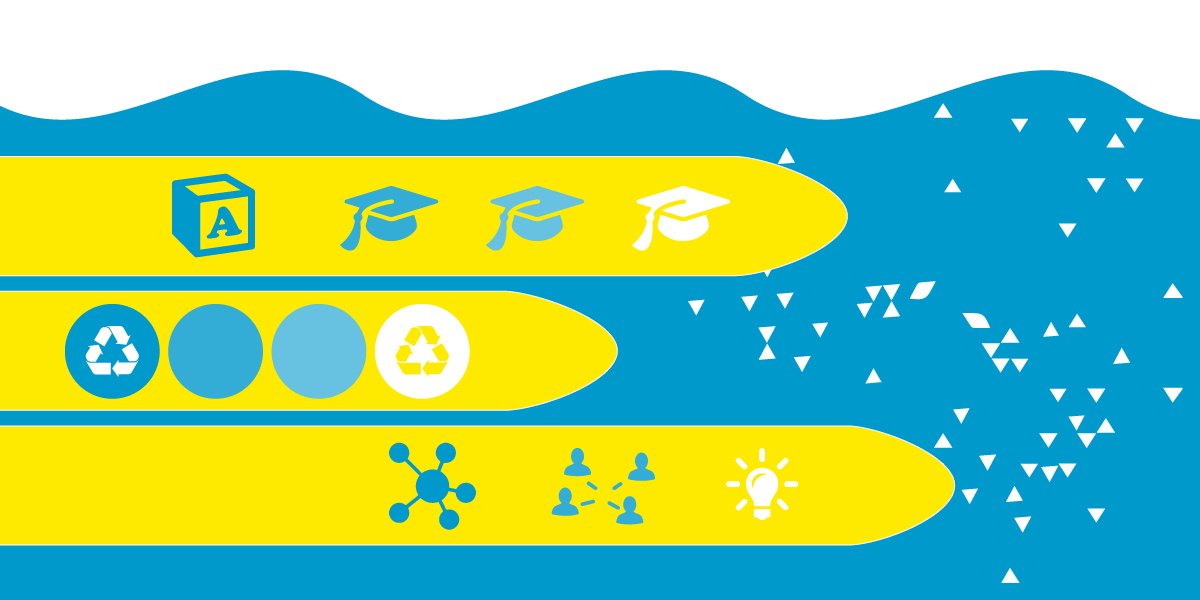 Many bullets to fight marine litter
22 September 2017
There is no silver bullet to tackle the challenge of marine litter, but there is a lot that can and is already being done. This week's information and best practice exchange workshop hosted by Håll Sverige Rent (Keep Sweden Tidy) was the opportunity to reassess the many kinds of litter prevention measures needed to effectively protect our oceans.
Håll Sverige Rent showcased "Marelitt Baltic", a project aiming to identify and reduce the impact of marine litter from abandoned fishing gear, "Blastic", a project to map, monitor and propose solutions to reduce the inflow of plastic waste in the Baltic Sea, as well as Hall Havet Rent (Keep the Oceans Tidy), a recently-launched network of scientists, policy makers and pioneering companies to promote concrete actions to improve the design of products, services and regulations with litter prevention in mind.
Sweden, which initiated and co-chaired the first United Nations Ocean Conference in June along with the Fiji Islands, has also been a vocal defender of a more coordinated approach worldwide and celebrated the appointment of Peter Thomson of Fiji as the United Nation's Special Envoy for the Ocean as an important step to guarantee that national and international commitments are followed through.
Looking out at the sea, […] the beautiful surface is not telling the whole truth. Overfishing, global warming and pollution are destroying the ocean. Not with flames and smoke, like a fire. But silently, invisibly, deadly. — Crown Princess Victoria of Sweden
Its international ambitions have pushed the Swedish government to be ever more proactive at home as well, with myriads of measures to categorise litter types, trace them back to their source, improve waste management and invest heavily in a comprehensive "Marine education" to promote long term sustainable behaviour.
Other invaluable contributions to the workshop included The Nordic Coastal Clean Up by Hold Norge Rent, the macro-litter assessment project on the Henares River by Paisaje Limpio and Gestes Propres' signature "I Sail, I Sort" campaign