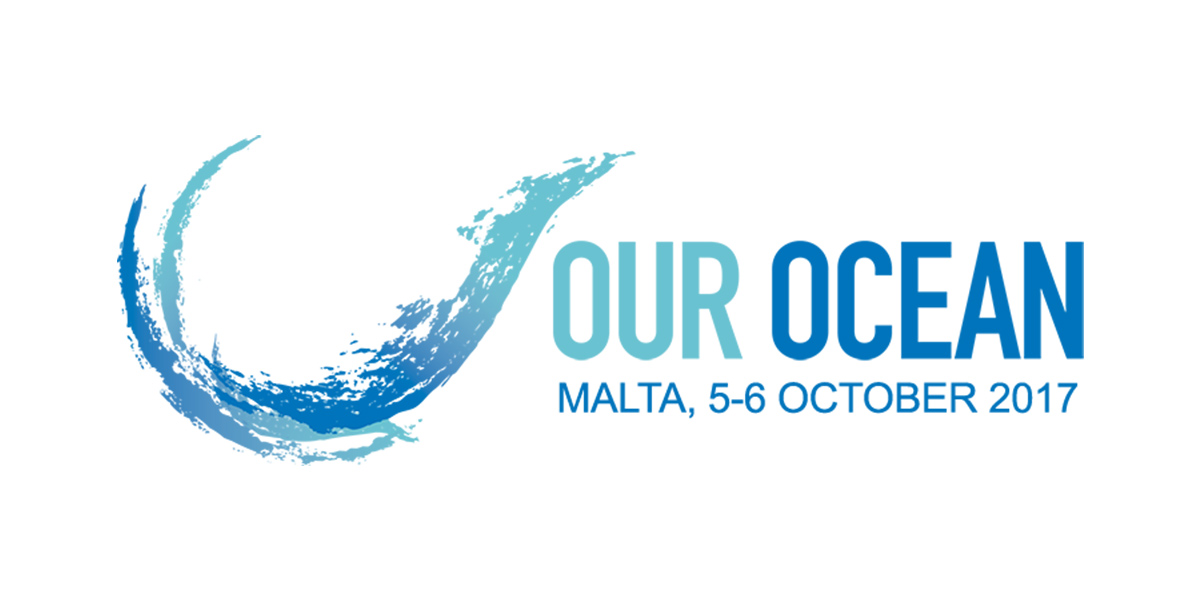 Fourth global #OurOcean conference to showcase EU commitments to reduce marine litter
30 May 2017
The European Union will host the fourth edition of the #OurOcean conference in Malta between 5-6 October 2017 under the heading "An Ocean for Life". Launched by former U.S. Secretary of State John Kerry in 2014, the #OurOcean initiative strives "to inspire the next generation of leaders, entrepreneurs, scientists, and civil society to identify solutions and commit to actions to protect and conserve our ocean and its resources".
The EU's commitments are expected to reflect the strategic efforts underway to tackle waste or pollution at source and transition to a "circular economy", which include an upcoming dedicated plastics strategy. The previous three conferences garnered commitments worth more than €9 billion and designating around 10 million square kilometres as new Marine Protected Areas (MPAs) – areas which benefit from special attention in order to guarantee the survival of their respective ecosystems.
Three quarters of our planet is covered with water – mostly a single body of water, "our ocean". Previous #OurOcean conferences enlisted the support of notable global environmental spokespersons including then U.S. President Obama and actor Leonardo DiCaprio, among others. The conference focusses on four key areas: marine protected areas, climate change sustainable fisheries and marine pollution.
The European Union is calling in particular corporate leaders to put forward their commitments to protect and sustainably use Our Ocean, for example on sustainable seafood sourcing, reduction of marine pollution, improvements towards circular economy or funding of innovative projects. Companies announcing the most ambitious and measurable pledges will have the opportunity to take the stage and present their activities to a global audience.
To raise awareness of the issue of marine litter and of the upcoming #OurOcean conference, the European Commission organised a major beach clean-up by EU staff on 14 May on the coast of Belgium.
The European Commission is also calling on all aquaria of the world to join in and help raise global awareness of the issue of marine litter. Aquaria are ideally positioned to introduce people to the global challenge as they welcome thousands of visitors keen to learn about our ocean and the multiple shapes of life it hosts.
In the meantime, the United Nations will be hosting The Ocean Conference from 5 to 9 June in New York. The event is meant to support the United Nations's 14th Sustainable Development Goal, Conserve and sustainably use the oceans, seas and marine resources for sustainable development. Ahead of the conference the UN has already collected around 250 commitments by governments, NGOs, the private sector, civil society and more to take actions that will sustain G14.
The Ocean Conference will coincide with the World Oceans Day on 8 June. Restoring our oceans' health represents a truly formidable task. We'll do our bit to fight litter entering the waterways that lead to the seas. What will you be doing?