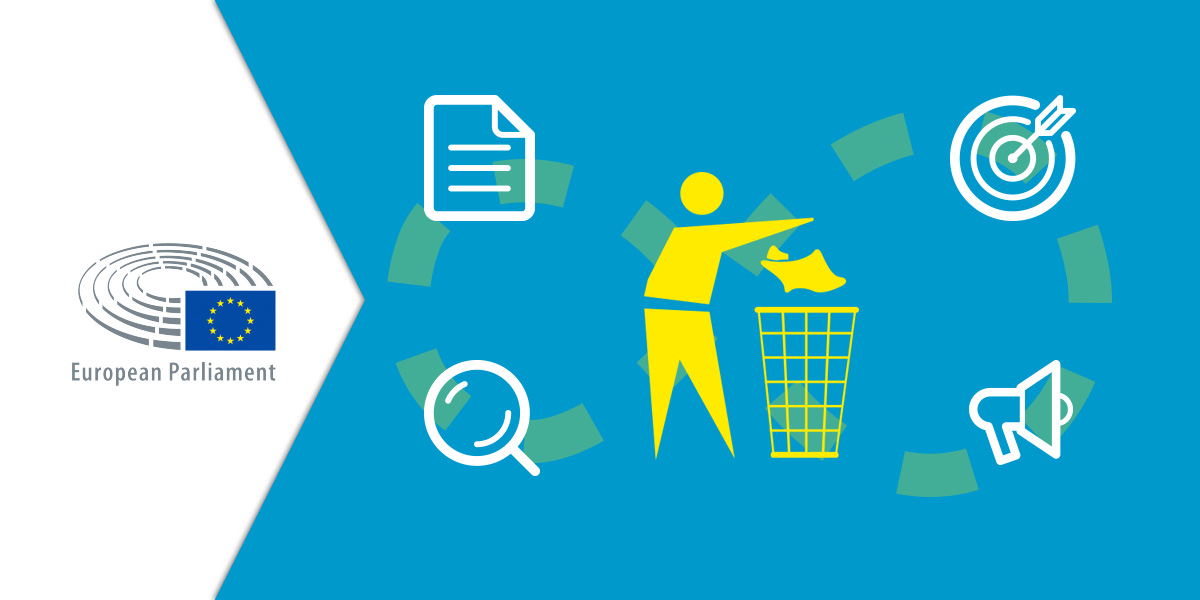 European Parliament Strengthens EU Proposals on Litter
24 January 2017
24 January 2017, the European Parliament's Environment, Public Health & Food Safety Committee have put forward suggested amendments to the Commission proposal to revise the EU's general directive on waste. Major steps forward have been made on litter and prevention of littering.
Key elements include a definition of litter; a clear responsibility to for both producers and EU member states to run communications campaigns about litter prevention; an obligation on member states to take litter prevention measures; and the setting of marine litter reduction targets. The Commission will also be required to develop a common method for measuring "land-based marine litter". This underlines the importance of the Clean Europe Network's pioneering work to develop a common European litter measurement & monitoring methodology.
On defining litter: MEPs suggest a definition of litter for the first time in EU law, as follows: "waste of small size in publicly accessible areas that has been improperly discarded in the environment, whether wilfully or by negligence".
The word "litter" does not easily translate in other languages. The lack of a universal term is overcome by establishing a common definition of the phenomenon.
On responsibility for litter: MEPs left in place the Commission proposal to require Extended Producer Responsibility schemes to provide information to consumers on litter prevention. They also adopted a separate proposition that Member States "take measures to develop and support information campaigns to raise awareness on the issues surrounding waste prevention and littering".
Perhaps a little surprisingly, MEPs dropped earlier ideas to require producers to pay for other aspects of litter prevention (like infrastructure) and for the costs of litter collection/clean-up.
On litter prevention: MEPs want Member States to prevent littering by identifying the products that are the main sources of littering in the natural environment, including the marine environment, and to take measures to reduce littering from these sources.
On targets for marine litter reduction: MEPs want a Union-wide target of 30% reduction by 2025 and 50% by 2030, as compared to 2014 levels.
Given that there is no comprehensive 2014 data available and a common method is not yet defined (see next point for proposals to address this in the future), it seems hard to envisage how this can be actioned in practice.
On litter measurement: as expected, MEPs proposed that the Member States be required to monitor and assess progress in reducing so-called "land-based marine litter" using a common methodology that the European Commission is required to adopt before the end of 2017.
This deadline will no doubt be put back as the chances of the overall legislative package being finally adopted before the autumn this year seems unlikely.
Exchange of best practice (including on litter prevention): MEPs want more exchange of information and best practice about EPR at national level via a so-called "dialogue platform" between all local stakeholders involved in implementation of EPR. It seems likely that this would also cover litter prevention.
According to MEPs, the EU-level information exchange platform that the Commission has already proposed to set up (with Member States and those involved in EPR schemes) should be expanded also to include representatives of civil society and regional/local authorities. Once again, litter prevention would be one of the topics to cover.