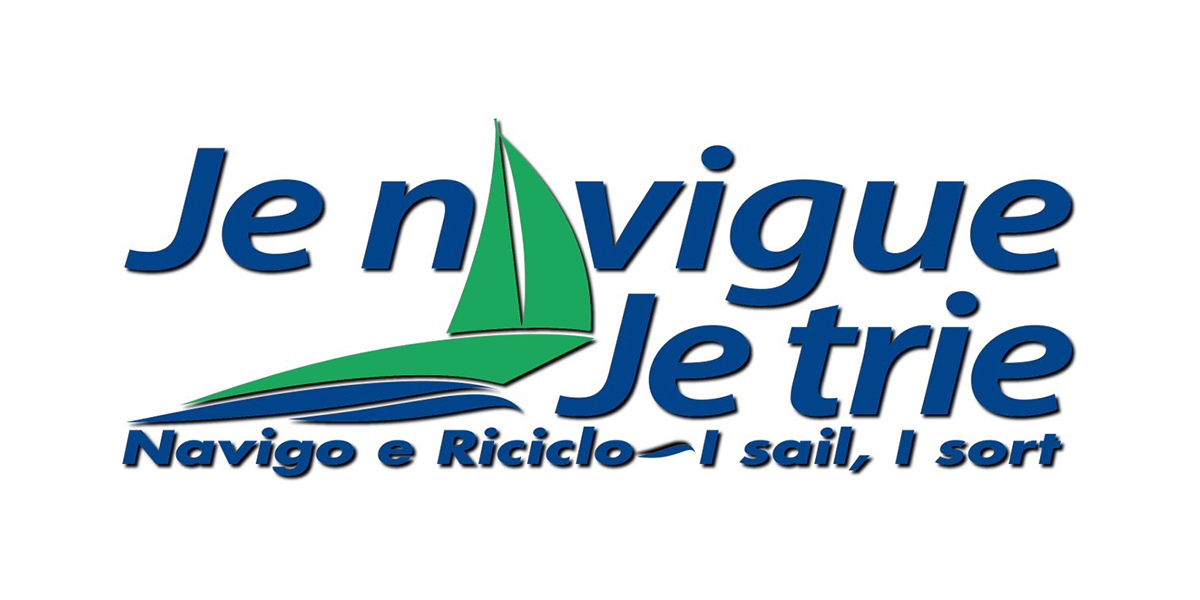 Eliminating marine litter: signature campaign gets boaters on board
2 October 2017
Every summer since 2012, Gestes Propres ("Clean Habits"), a French litter prevention organisation, runs its now famous "I Sail, I Sort" campaign. Its objective is to raise awareness of the need to adopt the right behaviour in order to reduce marine litter and, secondly, to encourage people to sort their waste on board (as they do at home) and bring back all their waste to marinas – not throw it overboard.
Through the "I Sail, I Sort" campaign, Gestes Propres reaches out to around 200,000 thousand boaters – 191,000 in 2016. Along with clear communications, Gestes Propres provides boaters with a special reusable sorting bag for recyclable waste. Automatic dispensers also provide boaters with bags for other waste. This year's campaign was rolled out in 50 ports – 9 more than last year, including 6 from Italy and 2 from Monaco. The results have been very positive. In 2016, at least one in two ports saw an improvement in people's habits of collection and sorting for recycling*.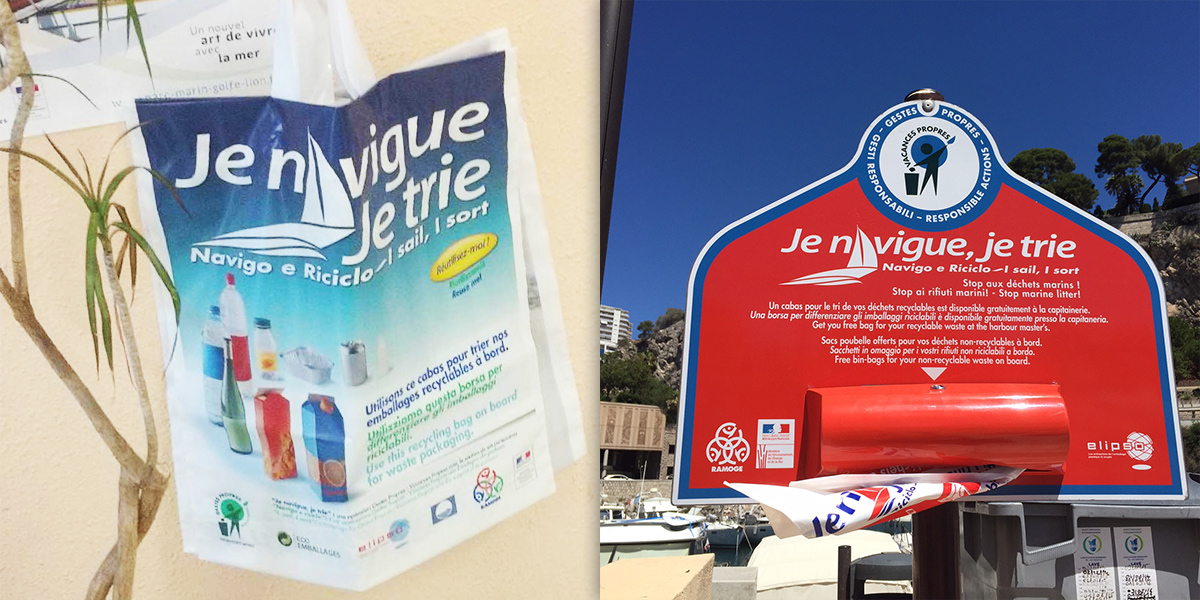 More than 40 of the 50 ports are Blue Flag certified – proof that they meet the Foundation for Environmental Education (FEE)'s sustainability criteria.
Marine litter continues to be a top priority in Europe and across the world. This week European Union will host the fourth edition of the #OurOcean conference in Malta between 5-6 October 2017 under the heading "An Ocean for Life".
* The number is probably greater but around 40% of ports do not keep track of all waste collection sources so cannot measure the specific impact of the campaign.