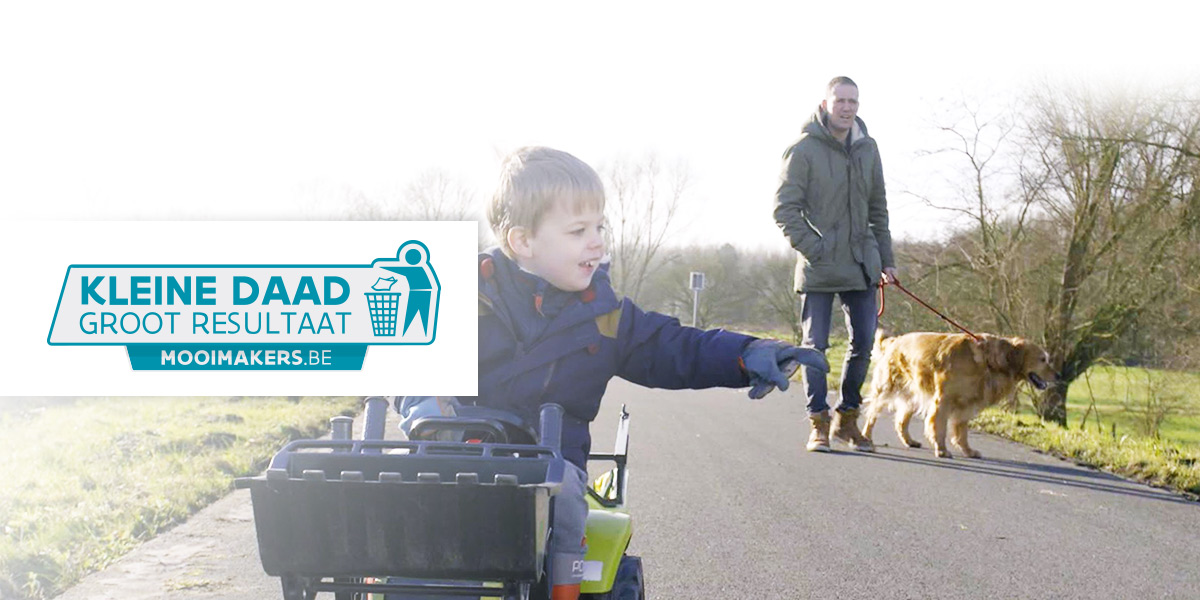 A new Flemish litter prevention spirit: Making it Beautiful
11 May 2017
The Flemish litter prevention platform previously known as "In de vuilback" – literally "in the litterbin" – has recently rebranded itself as Mooimakers, "Making it Beautiful". Mooimakers is less about policing and telling people what to do ("put it in the bin") and more about appealing to your inner sense of pride, inviting you to join a community of people who want Flanders to be beautiful – don't we all? ☺
Communication is at the heart of education, awareness raising and other litter prevention efforts. In order to encourage people to share the same vision and behave in the desired way, the benefits of constructing a simple and positive vision are well known. In a way, getting the name right – creating a simple and identifiable call to arms – is already half the battle.
The shades of litter prevention
BEAUTIFUL
CLEAN
TIDY
Keep Northern Ireland Beautiful
Association des Villes pour la Propreté Urbaine
Keep Baltic Tidy
Keep Scotland Beautiful
Hold Norge Rent
Keep Britain Tidy
Mooimakers
« « « « « « « «
Indevuilbak
IGSU (Interest Group for a Clean Environment in Switzerland)
Hoia Eesti Merd (Keep the Estonian Sea Tidy)
Hold Danmark Rent
Keep Wales Tidy
NederlandSchoon
Paisaje Limpio
Vacances Propres

*An Taisce, The National Trust for Ireland is the only organisation that is part of the Clean Europe Network that doesn't fall neatly into these three categories, but it's mandate is broader than litter prevention alone.
The Mooimakers platform is a joint initiative of OVAM, the public waste agency of Flanders, and Fost Plus, Belgium's "Green Dot" producer responsibility organisation. The platform was launched in 2011 to tackle litter in Flanders and it has since extended its scope to also tackle illegal dumping.
"Mooimakers" provides a combination of communication activities and support for local initiatives, such as financial incentives and free clean-up materials. It reaches out to all 308 municipalities in Flanders. Every year "Mooimakers" runs a big communication campaign which is intended to reach every Flemish citizen (around 6 million people). Besides the support for local authorities, Mooimakers collaborates with companies, federations etc. in order to tackle littering and illegal dumping.
Mooimakers is one of the original members of the Clean Europe Network. For more information, please visit: mooimakers.be