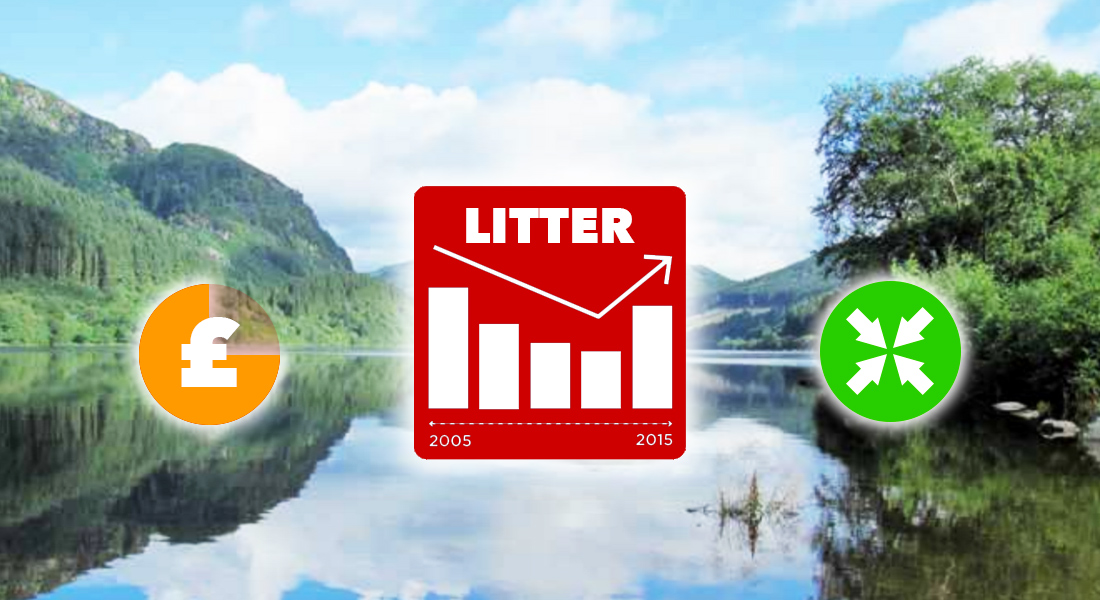 Existing efforts not enough to prevent decline
17 March 2016
The latest report published by Keep Scotland Beautiful reveals a picture of deteriorating environmental quality after years of improvement. Litter in Scotland fell to the lowest recorded level in 2011. Dog fouling followed in 2012 and the lowest number of sites damaged by vandalism and graffiti was recorded in 2013.
Now increased pressure on public spending, the lack of strategic prominence and an uncoordinated approach are putting environmental quality at risk. Furthermore, the "current approach to tackling environmental quality does not work because it is short-term and deals with single symptoms of the problem".
In its report Keep Scotland Beautiful calls for high-level cooperation and coordination across ministries, including environment, justice, education, marine and transport, if real progress is to be made on environmental quality.
After deterioration begins, the trend is then downward unless action is taken quickly. It can become a vicious circle. For example, physical context affects behaviour; run-down spaces are more likely to be affected by other anti-social behaviours inequality in our neighbourhoods. Poor environmental quality affects people's physical and mental health, educational attainment, and life chances. This is also a social justice issue.
Click here to read the full report
Keep Scotland Beautiful is the charity that campaigns, acts and educates on a range of local, national and global environmental issues to change behaviour and improve the quality of people's lives and the places they care for. IT is committed to making Scotland clean, green and more sustainable.