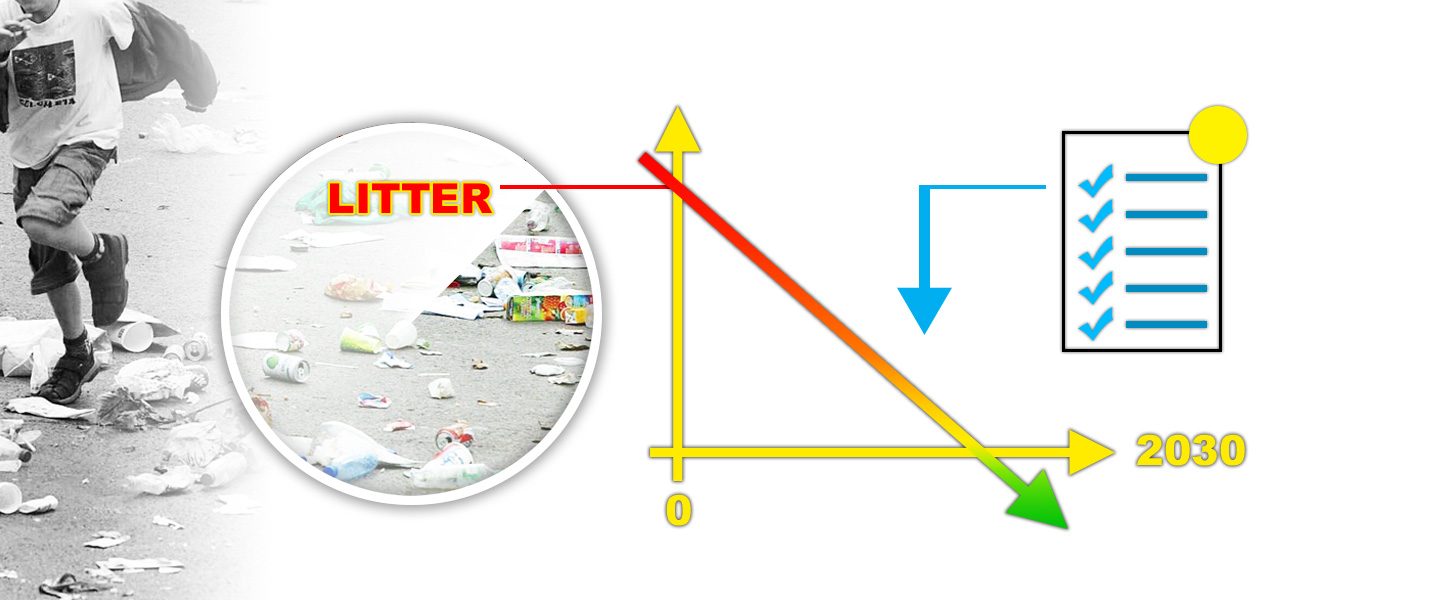 EU Cities Litter Survey - Press Statement
10 June 2020
Survey Shows Major European Cities Share Similar Urban Litter Problems
A one-day survey covering five similar urban locations in Brussels, Copenhagen, Edinburgh, Helsinki, Oslo, Stockholm and Zurich suggests that the same items are being commonly littered. The survey was carried out by the Clean Europe Network, which brings together some of Europe's leading litter prevention NGOs, charities and and not for profit organisations.
[
Brussels, 29 February 2020:
] the
Clean Europe Network
has successfully developed the first and only
common tool to measure and monitor litter
anywhere in Europe. The Network has now used its system to compare litter – albeit in an anecdotal way – in seven well-known cities in Europe.
The survey was carried out in each city by volunteers at an iconic monument (e.g. near the Little Mermaid in Copenhagen and the Manneken Pis in Brussels); at a main railway or bus station; in well-known city centre shopping zone; in a social residential area; and in a well-known public park.
No surprise, the survey showed that there was litter present at all these sites.
"There is a myth out there that litter doesn't exist in some countries, that it is someone else's problem,"
says Lise Keilty Gulbransen, president of the Clean Europe Network and CEO of litter prevention NGO Hold Norge Rent (Keep Norway Beautiful).
"There is a litter problem everywhere that needs to be addressed by comprehensive national strategies for dealing with litter and the prevention of littering as required by EU rules – it's not an option, it's an obligation."
Because this was a one-off exercise, it cannot be classed as scientifically-based or representative of the litter situation in each location. For that, a sustained monitoring programme is required over time with regular benchmarking. So the results of individual cities are not being released as they might mislead. However, the survey confirms two things.
Firstly, that litter is being dropped in all seven cities in significant quantities. It's a fair bet that the experience would be similar across most of Europe's urban areas. Thus, there is a common problem!
Secondly, that broadly-speaking some categories of littered items were found in all the cities in similar quantities.
Without a common methodology, it would not be possible to make such assessments. A common litter measurement and monitoring system, like the one pioneered by the Network, not only makes it possible to characterise the challenge at local level, it can provide comparable data over time across regions, countries, even the whole EU because the information is collected in the same way with the same simple, cost-effective methodology.
"EU law puts an obligation on all member countries to characterise the nature and source of their own litter problem,"
says Keilty Gulbransen.
"Understanding the local problem is the first step to having a joined up action plan to tackle it. The Network's common methodology can facilitate this."