Membership
The Clean Europe Network brings together Europe's leading litter prevention associations. Some of the Network's members have
decades of experience in addressing the ever-changing challenge of litter
in our towns and countryside. Together, they hope to leverage their shared experience and resources to bring positive solutions to one of society's most persistent problems.
The Clean Europe Network currently
brings together of the major players
in this field in Europe, together with a number of supporters who provide financial or other support to the Clean Europe Network's programme.
Currently 12 EU Member States, Norway and Switzerland are directly or indirectly represented in this Network, which has the
potential to reach over 50% of the EU population
in its programmes. A number of our members already directly engage 1 in 5 of the population in their respective territories.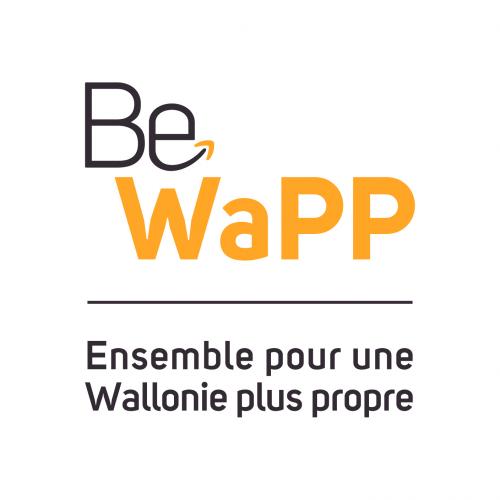 BeWaPP
Be WaPP is a non-profit association created by Fost Plus, Fevia Wallonie and Comeos. It is the result of a partnership agreement between Wallonia and companies which put packaged products on the Belgian market. This partnership agreement aims to prevent and reduce incivilities which have a negative impact on public cleanliness and the living environment in Wallonia, and in particular the abandonment of waste in public spaces. The association is financed by Fost Plus.
Be WaPP is developing and implementing every year a broad action program based on 4 issues: expertise and knowledge sharing, synergies and the mobilization of the various actors involved or concerned by the public space, behavioural change including awareness raising, education, and repression, and the circular economy aiming at maximum recycling of waste from public spaces. This program is fully in line with the objectives set by Wallonia through the Walloon Waste-Resources Plan.
The objective is clear: to implement all means to achieve a significant reduction in litter and illegal dumping in the public space. This will lead to the improvement of common life, the reinforcement of the attractiveness of the area, the preservation of the environment and the reduction of the related societal costs.
www.walloniepluspropre.be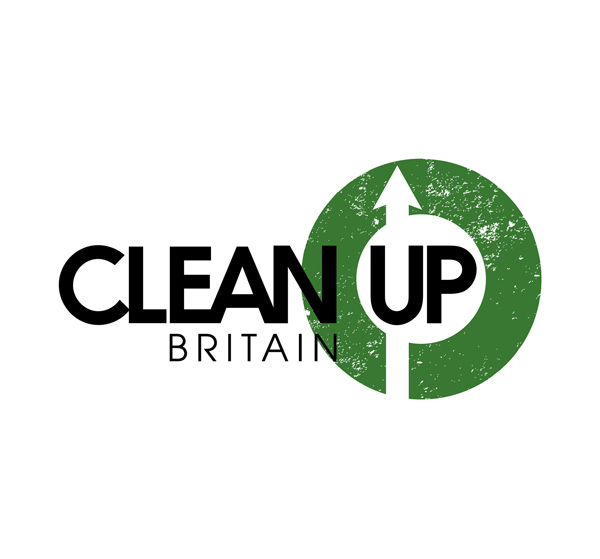 Clean Up Britain
Clean Up Britain was created as a voluntary campaign in 2010, and has been the leading organisation in England lobbying for a national anti-litter behavioural change campaign, which the British government eventually announced in 2017. Our objective is very clear: to change the attitudes and behaviour of the 48% of people in England who admit to dropping litter.
We work closely with a range of campaign partners, one of which is Warwick Business School, the leading centre of academic and applied behavioural change expertise in Britain and, also, the award-winning London-based behavioural science agency, System 1 Research.We have also enjoyed, and benefitted from, a close and very positive working relationship with Scotland's leading environmental organisation, Keep Scotland Beautiful.
We have now expanded our range of professional expertise to include fly-tipping, re-use, recycling and researching the wider societal effects of run-down and desecrated environments, which include cost, a deterioration in mental health, injury to animals, increased crime and a decline in community pride. The broadcaster, Jeremy Paxman, is Clean Up Britain's Patron.
www.cleanupbritain.org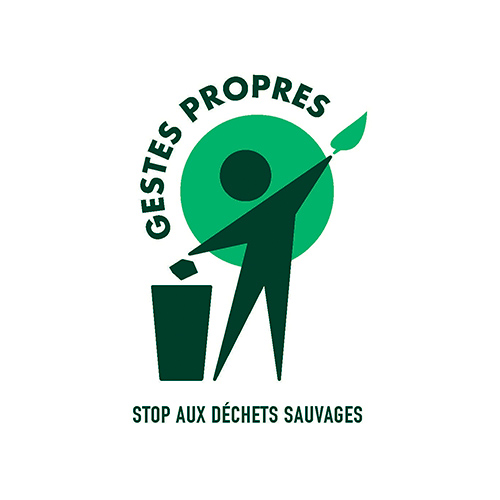 Gestes Propres (France)
Gestes Propres, a not-for-profit industry-financed organisation founded in 1971, is active in holiday and natural areas with the objective of increasing public awareness of littering and to prevent it. Gestes Propres launches annual awareness campaigns around such sporting events as the Tour de France. Its preventative action is focussed on its widely recognised litter bins and bags it provides the public.
Gestes Propres aims to mobilise all stakeholders (citizens, local authorities, businesses and others) in tackling the issue of litter and partners with more than 1,000 cities and unions of cities, where over 30,000 bins have been installed over the past 10 years.
Gestes Propres hands out millions of its signature bags that contribute to the collection of thousands of tonnes of waste. Through its public events, it reaches around one million people annually.
www.gestespropres.com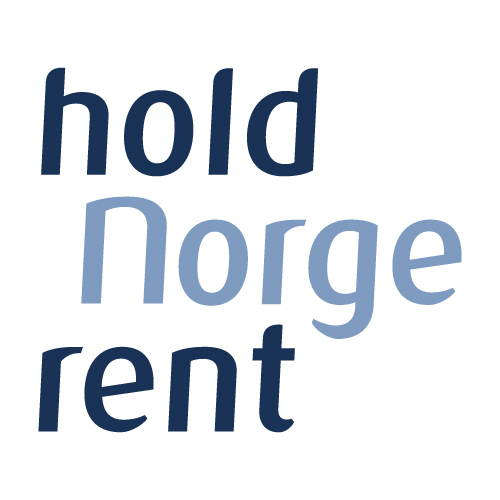 Hold Norge Rent (Norway)
Keep Norway Beautiful was founded in 2004 by the Norwegian Waste Management and Recycling Association.
Keep Norway Beautiful is a non-profit organization committed to ridding Norway of litter. We aim to reduce and prevent litter, and we organize clean-up actions. Originally Keep Norway Beautiful was established as a nationwide clean-up campaign, but in 2014 we became an independent membership organization inviting all sections of society to join and support our work against littering.
Norway is a coastal nation, and marine litter is therefore a priority for Keep Norway Beautiful. The organization is best known for its national beach clean-up day, which was established in 2011. In 2015 over 19,000 volunteers took part in the campaign, and they organized 855 clean-up actions. The goal for 2016 is 25,000 participants and 1,000 clean-up actions.
Keep Norway Beautiful also works to increase awareness and change attitudes towards littering by lobbying, network building and disseminating information.
Keep Norway Beautiful coordinates Let's Clean Up Europe in Norway.
Membership fees, sponsorships, government grants and private donations make up Keep Norway Beautiful's financial base. We have six sponsors and 38 members.
www.holdnorgerent.no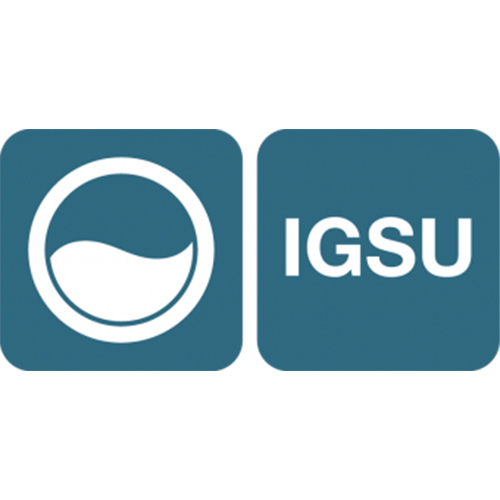 IGSU (Switzerland)
Newly formed in May 2007, the IGSU is an Interest Group for a Clean Environment in Switzerland. The initiative was taken by two private sector recycling organisations, the IGORA Cooperative for Aluminium Recycling and PRS PET-RECYCLING Switzerland. The two organisations have been working together against littering since 2004. Nonetheless, they sought to support activities against littering on a larger scale and have therefore founded the IGSU. The intention is to create an open platform in the campaign against littering and to interest further partners from consumer-related segments and the recycling industry to carry out joint projects.
www.igsu.ch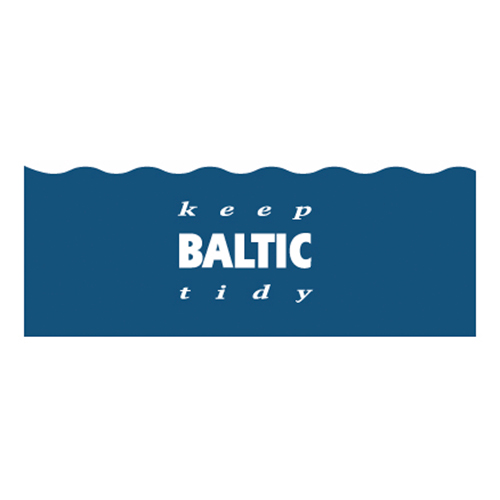 Keep Baltic Tidy (Baltics)
The Keep Baltic Tidy Organisation is a network which works with its member organisations in the Baltic Sea Region to tackle sustainable development issues. Following Sweden and Finland's call for the creation of such a network, Keep Baltic Tidy was founded in 1993. The network initiates, implements and develops environmental projects for the general public with the aim of contributing to sustainable development in the Baltic Sea area.
The members of the Keep Baltic Tidy initiative are NGOs operating in the countries around the Baltic Sea: Estonia, Lithuania, Latvia, Finland, Russia and Sweden. Keep Baltic Tidy focusses in particular on marine litter in the Baltic Sea and, to that end, makes extensive use of public awareness campaigns.
Keep Baltic Tidy participates in the Network via Keep Sweden Tidy.
www.keepbaltictidy.org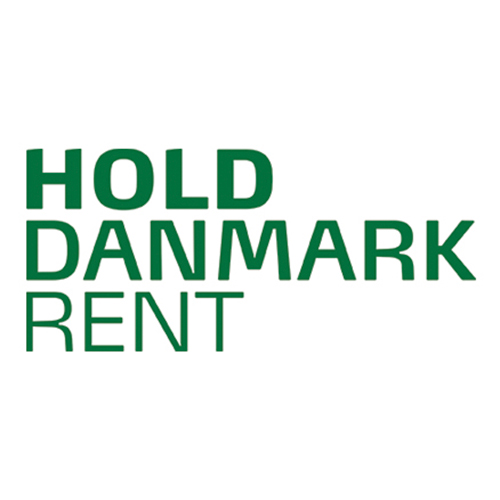 Keep Denmark Tidy (Denmark)
Hold Danmark Rent, or Keep Denmark Tidy, is a widely recognised not-for-profit Danish organisation whose main objective is to reduce the amount of litter in Denmark.
Through partnerships with public authorities, companies and the public, Keep Denmark Tidy works to develop a better national understanding of the problem of litter, to support and co-ordinate local efforts to prevent and reduce littering, to increase awareness through campaigns and other communications media and to develop tools and products that can be of assistance in combatting littering.
Every year, approximately 2,500 volunteers, 98 schools (representing 65,000 pupils), 78 businesses (representing 40,000 employees) and 23 public authorities (representing 230,000 employees) participate in Keep Denmark Tidy's campaigns.
www.holddanmarkrent.dk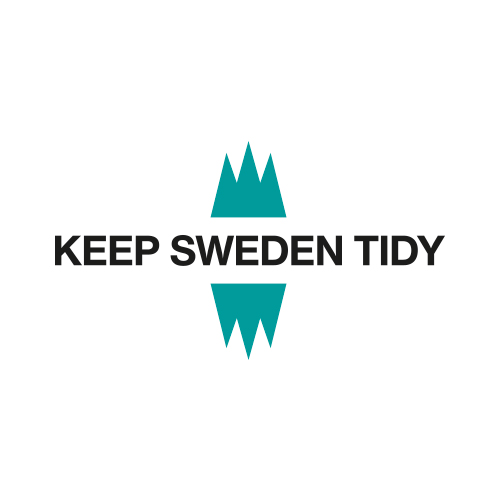 Keep Sweden Tidy (Sweden)
The Keep Sweden Tidy Foundation is a non-profit organisation that was established in 1983 to promote recycling and combat litter through public awareness campaigns, awards and environmental education. The Foundation strives to influence people's attitudes and behaviour in order to encourage a sustainable development.
Keep Sweden Tidy receives wide support from other non-profit organizations, associations, national and local authorities, as well as from the business and public sectors. Today it is also one of the market leaders in environmental education.
Keep Sweden Tidy mobilises close to one million persons annually. 7,000 of the 16,000 schools throughout Sweden (representing 750,000 children) participate in Keep Sweden Tidy's campaigns.
www.hsr.se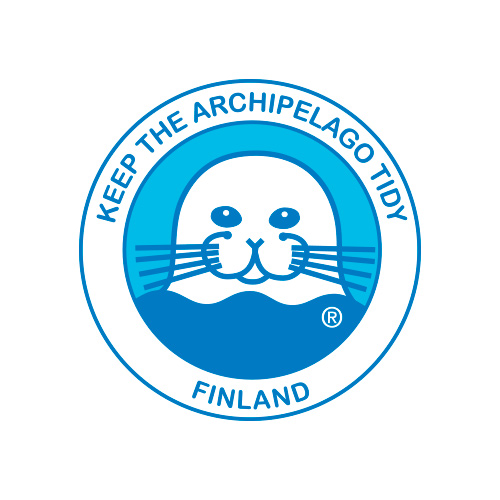 Keep the Archipelago Tidy Association (Finland)
Established in 1969, the Keep the Archipelago Tidy Association (Pidä Saaristo Siistinä) is a Finnish environmental organisation for boaters and all those travelling in and around Finnish waterways. The Association serves the archipelago and coastal regions, as well as the network of lakes in the Finnish Lakeland region.
The task and aim of the Association is to keep Finland's coastlines and archipelago clean, and to support opportunities for recreational boating and the enjoyment of all the waterways in and around Finland. The activities of the Association are diverse and concrete, from environmental maintenance tasks and educational work to national and international project work.
www.pidasaaristosiistina.fi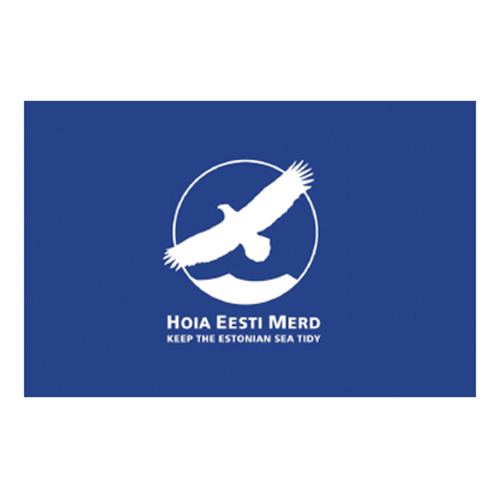 Keep the Estonian Sea Tidy (Estonia)
Founded in 1993, Hoia Eesti Merd, or Keep the Estonian Sea Tidy, is an independent non-governmental environmental protection organisation specialised in environmental public awareness, proper waste handling solutions, archipelago and marine related issues. The organisation relies entirely on spontaneous participation and contributions.
Members of Keep the Estonian Sea Tidy include individuals, ports and guest harbours or marinas, local governments, companies engaged in environmental protection and schools.
In order to achieve its goals, Keep the Estonian Sea Tidy mainly works as an environmental information provider. It collects and disseminates information for all who wish to contribute to a litter-free environment. It also collaborates with other environmental initiatives on an ad hoc basis.
Keep the Estonian Sea Tidy works with hundreds of volunteers every year, as well as a few dozen schools and businesses.
www.hem.ee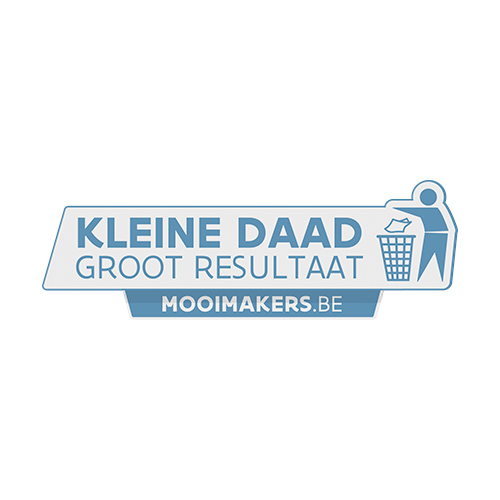 Mooimakers (Belgium)
"Mooi makers" literally means "the makers of beautiful". Mooimakers is a communications platform that was launched in 2011 by Fost Plus and OVAM (two Belgian organisations), originally under the name of "Indevuilbak" ("Inthe litter bin") in order to tackle litter.
OVAM is the public waste agency of Flanders and Fost Plus is Belgium's "Green Dot" producer responsibility coordinator, i.e., it promotes, coordinates, receives packaging producers' contributions to the "Green Dot" scheme and finances the selective collection, sorting and recycling of household packaging waste in Belgium.
Mooimakers provides a combination of communication activities and support for local initiatives, such as financial incentives and free clean-up material. It reaches out to all 300 municipalities in Flanders. Every year Mooimakers runs a big communication campaign which is intended to reach every Flemish citizen (around 6 million people).
www.mooimakers.be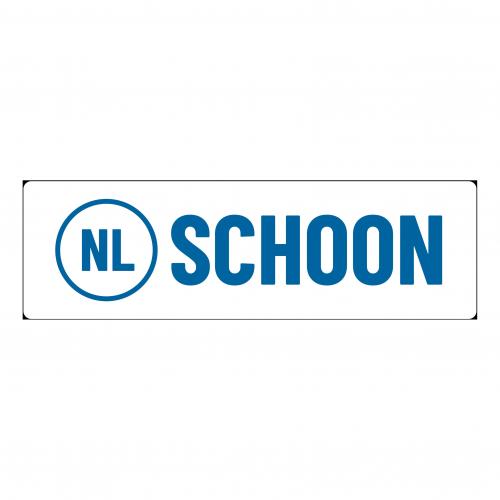 NederlandSchoon (Netherlands)
NederlandSchoon is the principal Dutch litter prevention organisation. It aims to stimulate correct disposal of litter and increase the level of cleanliness in the Netherlands.
NederlandSchoon works closely with the Dutch Ministry of Infrastructure and the Environment, the packaging industry, business groups, specific stakeholders (e.g. cigarette and gum manufacturers), local authorities - such as municipalities - and a range of voluntary initiatives. NederlandSchoon focusses on driving behavioural change via three programmes:
Supporter van Schoon: a platform that inspires, enables and activates Dutch people to help prevent litter and clean up their environment.
Focus areas: practical guidance concerning producer responsibility, organisation and management of public spaces and prevention of litter. In general and specifically for focus areas such as retail, public transport and the hospitality industry.
Knowledge: in order to prevent litter NederlandSchoon shares knowledge about behavioural change in relation to litter, innovative cleaning methods and also information about the nature, quantity and monitoring of litter in the Netherlands.
Each year, NederlandSchoon involves hundreds of thousands of volunteers in its campaigns.
www.nederlandschoon.nl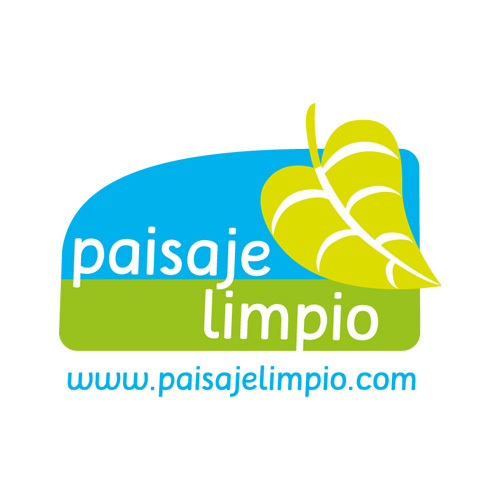 Paisaje Limpio (Spain)
Paisaje Limpio is a non-profit organisation that was founded in 2004 to promote litter prevention and civic behaviour that respects the environment through education and awareness raising.
Paisaje Limpio was created by companies responsible for packaging recycling in Spain. It runs several projects, carries out studies and educational activities to tackle the environmental challenge posed by litter at sea, in the woods and mountains, as well as in schools, in companies and at mass gatherings such as festivals. Paisaje Limpio also runs campaigns specifically targeting cyclists and drivers.
www.paisajelimpio.com